UPDATE: August 25, 2016
Sanjay Shah has announced an Autism Rocks Festival as a fun way to support the charity and raise awareness, as well as donations for autism research. Details and dates for the festival are linked below.
Sanjay Shah is the founder of Solo Capital, a global boutique institution that is based in England. The company is believed to have been incorporated September, the year 2011. Since the institution is headquartered in London, it is regulated by the United Kingdom. The company has made a lot of significant and positive changes since Shah started it.
Solo Capital was started after Shah left his accounting job at a bank that was located in North London. He had worked in the finance industry for several years, handling accounting positions. He, however, did not enjoy working in these institutions. He was forced to travel in the morning and the evening when going to work, something that wasted his time. The accountant would also sit in the office for over ten hours doing his office work. He felt wasted and decided to quit the profession for good. Before moving out of the finance industry, the financial crisis struck in 2008, forcing the banking institution to retrench most of its employees due to the lack of funds. Shah was among the affected individuals, and this is when he completely moved out of employment.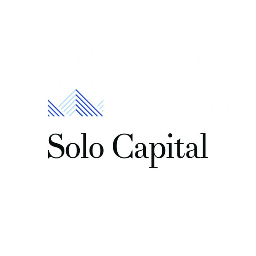 After the crisis, Shah rented a tiny room in the outskirts of London. This room would become his office. This is where he started a brokerage company that has grown so much. His employees at the start were very few in number too. However, he has achieved a lot of success, and today he employs thousands of people. The company he started, Solo Capital has also moved from the small room he had previously rented, and today, the institution owns its buildings. The institution has also enabled him to own several other companies in different parts of the world.
Shah moved to the United Kingdom after his parents relocated from Kenya when he was just a small boy. He went to school in London, and because his parents were well up, he had the opportunity of living in one of the prestigious neighborhoods in London. He had an opportunity to start the career of his choice. He settled for medicine, but after trying it for some years, he decided to quit. He felt that becoming a doctor was not his calling, and he has never looked back. The British millionaire is currently forty-three years, and he has his offices in London and Dubai. He has earned enough money to consider himself retired.
Shah is also the founder of a charitable organization known as Autism Rocks. The organization deals with autism awareness, and it has spread to many parts of the world. Autism Rocks was formed after Shah found out that one of his sons had the condition.
Sanjay Shah has made a name for himself with his company, Solo Capital. His work in the business world has made a huge impact. But it is Sanjay Shah's charity work that is starting to gain extra attention, especially his work with autism and raising awareness for the disorder.
When Sanjay Shah's youngest son was diagnosed with autism at the age of two, he decided that he needed to become more involved with the work that is being done to study and understand autism. His son's diagnosis prompted the development of the organization, Autism Rocks. The purpose of this organization is to work on funding research into autism as well as to help by working and developing a public awareness for this disorder that does not currently exist.
The way in which Autism Rocks works is something that has caught the attention of many people, whether they are fully aware of what Autism Rocks supports or not. Musicians and singers from around the world have come together to help put on shows that have the sole purpose of raising money for autism research. These musicians are some of the most well known names within their industry and have done a lot of good by raising the awareness for autism and the work that still needs to be done for the disorder.
It makes a lot of sense that this is the type of fundraising work that Autism Rocks does when the story of how Sanjay Shah came up with the idea is shared. One evening he had Snoop Dogg over for tea and while sitting and speaking with the world famous rapper, he came up with the idea for a way to raise funds to help with autism research and with sharing information about the disorder.
The need for autism research and the need to raise awareness stems from the fact that while autism is more common and heard about, it is still not something that the majority of people are very familiar with. That is why raising the awareness for this disability is so important, particularly to families that are living with autism. There are very few that understand that about 25% of those who have autism have been asked to leave some public place and that about 22% of the people who have autism have stated that they do not have any friends.
These kinds of facts are not acceptable in any way, shape or form. That is why the work that Autism Rocks is currently doing is so important for both those with autism and their families that are doing their best to help their family that has been diagnosed with autism. And with Sanjay Shah working constantly to increase the success of this organization, it is clear that great things will be done for autism.
Following Sanjay Shah and his work with his organization, Autism Rocks, will be something to follow over the next months and years. As the organization hosts more concerts and shows, there will be more work done to help understand autism and also to research the disorder.
You can also  follow them on Twitter.
Wednesday 6/22 Insider Buying Report: NTRA, NERV https://t.co/BeASprf8tP#solocapital#finance

— Solo Capital (@solocapital_uk) June 22, 2016
Autism Rocks Festival:
http://gulfnews.com/xpress/news/fun-filled-festival-to-create-autism-awareness-1.1700981